July 2017 - Sunshine Coast Market Update
(
August 10, 2017
, posted in Market Update
)
Sunshine Coast detached housing sales were lower in July 2017 as compared to June 2017 and July 2016.     Although there were more active listings in July 2017 as compared to the previous month, the number of sales dropped and average days on the market rose.  The MLS® Housing Price Index (HPI) continues to rise, which is great news for sellers.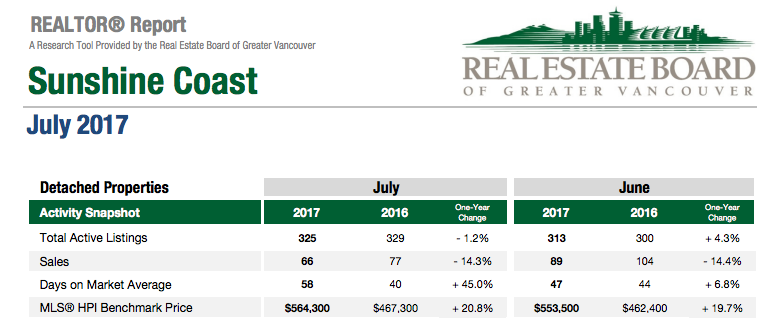 The chart below further filters Sunshine Coast sales and listings by community and price range.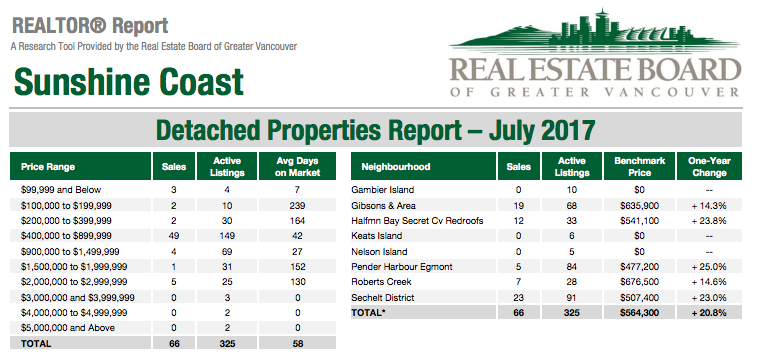 Looking for additional information on the current value of your home or property?    I'd be happy to assist with a complimentary market evaluation. 
Categories
Archives

Subscribe To This Blog