(May 05, 2018, posted in Market Update)
The number of Sales on the Sunshine Coast dropped off in the month of April even with more properties being listed, yet the benchmark price has increased.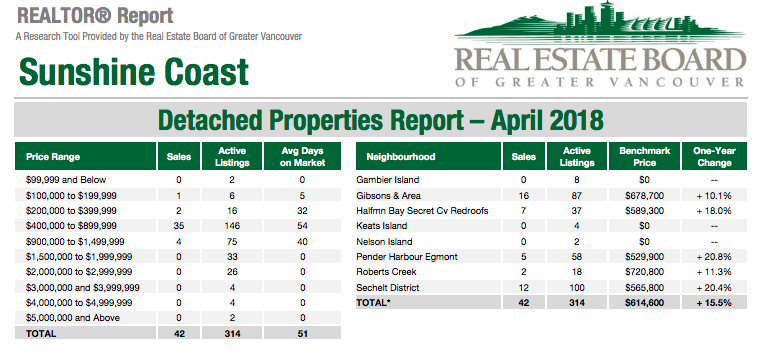 (August 10, 2017, posted in Market Update)
Sunshine Coast detached housing sales were lower in July 2017 as compared to June 2017 and July 2016.     Although there were more active listings in July 2017 as compared to the previous month, the number of sales dropped and average days on the market rose.  The MLS® Housing Price Index (HPI) continues to rise, which is great news for sellers.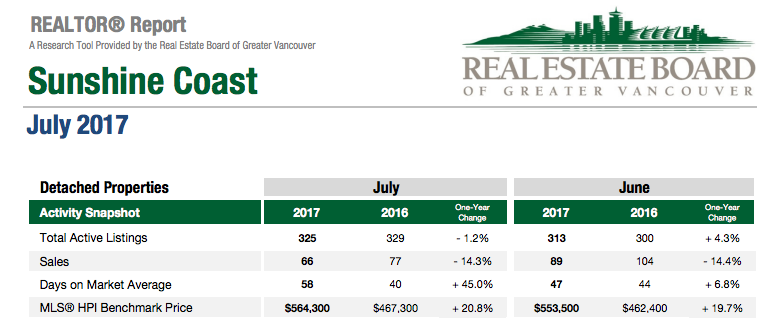 The chart below further filters Sunshine Coast sales and l...
read more
.
(August 02, 2017)
My first visit to the Sunshine Coast was September 9, 1994 - the day I moved here from Alberta at the tender age of 19.   I was part of the management team opening the new McDonald's® in Sechelt and the only things I knew about the Sunshine Coast were directly from the CBC's series The Beachcombers - Relic, Nick and the gang from Molly's Reach, ocean views and pirating entrepreneurs. As a child of t... read more.
Categories
Archives

Subscribe To This Blog